Involve.me (Brandquiz) - Webhook
Involve.me (Brandquiz) - Webhook

By Alauddin
updated 10 months ago
Brandquiz enables you to create great user experiences with drag-and-drop ease to grow your emailing list.
Adding those leads to Meribook to provide them with your unique content is just as easy using Webhooks.
Since Meribook provides you with a unique Webhook URL per campaign, it gives you amazing freedom because Brandquiz allows you to add unique webhook per project as well!
So, here is how to get started.
Get the Meribook Webhook URL here:
Campaigns > Your Book Name > Campaign Name > Edit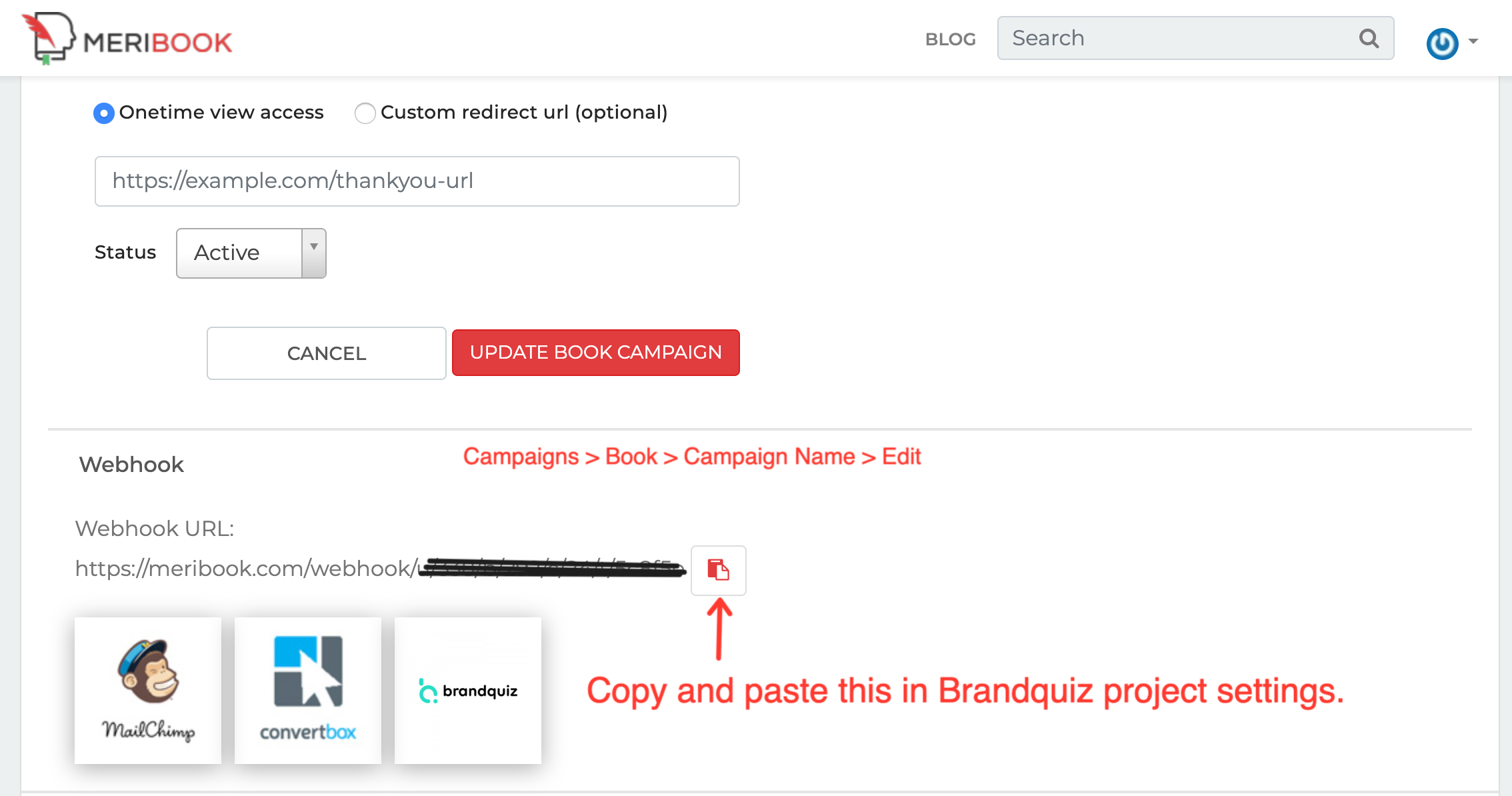 Now that you have the Webhook URL, login to Brandquiz and go to your project settings.
Step 1: Select your project settings from the drop down.

Step 2: Select Integrations & Chat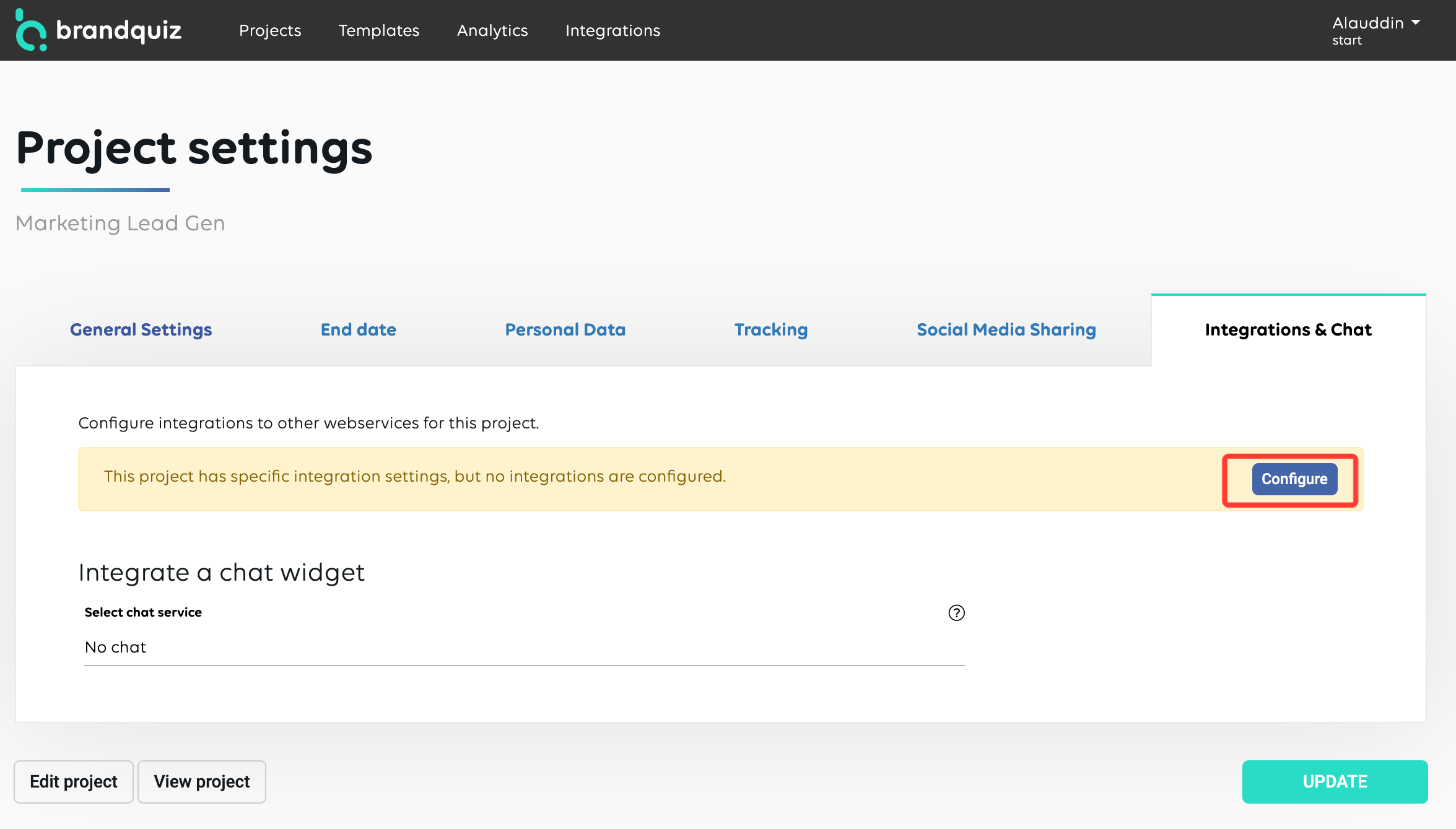 Step 3:
a) Select "Use custom integration settings for this project"
b) Paste the Meribook Webhook URL from your Connect Campaigns edit page.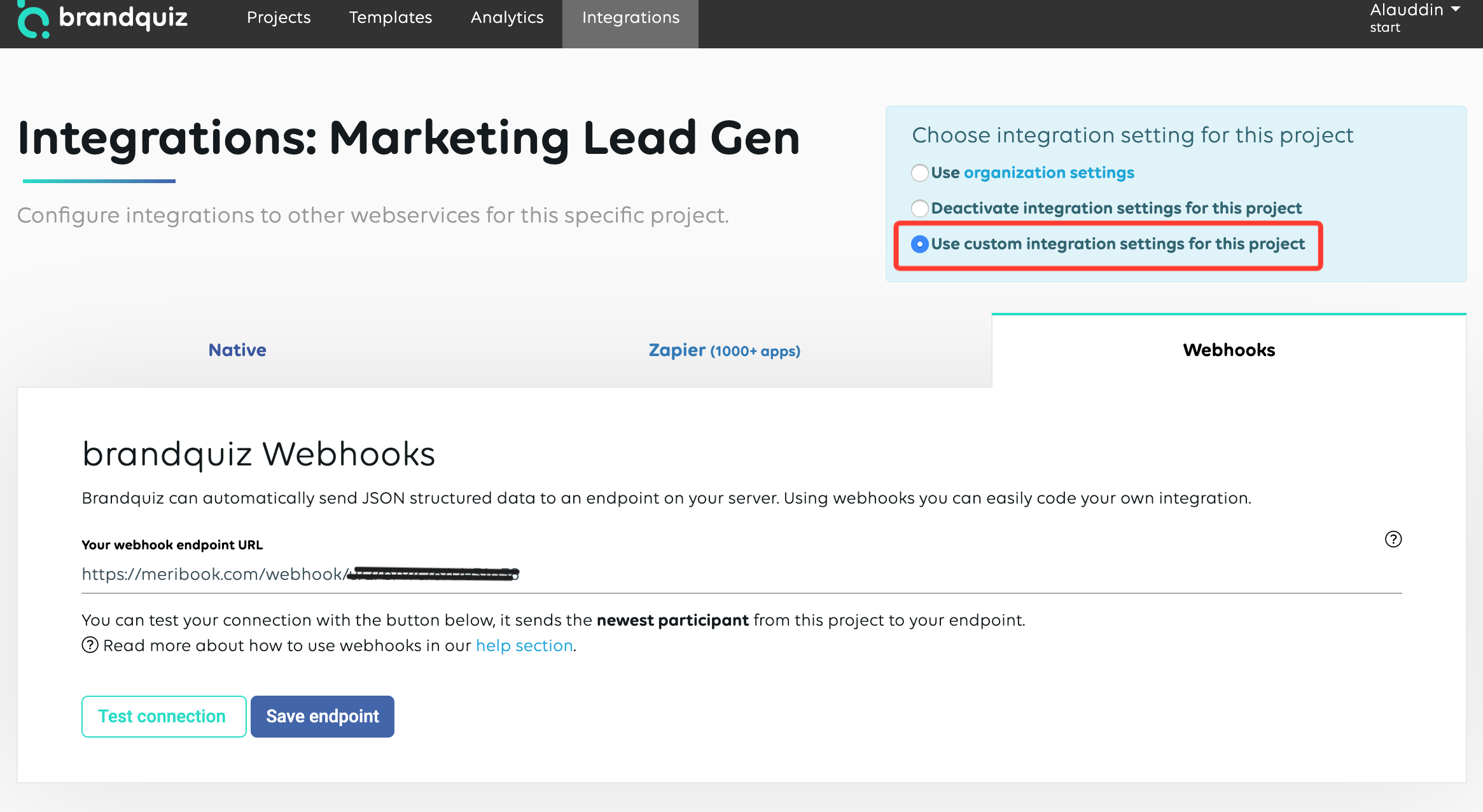 That's it!
Your Brandquiz project is now configured to submit the data from this project to Meribook.
Meribook only needs the Name and Email info from this submission to provide access to your content to this user.
Did this answer your question?