Mailchimp - Webhook
Mailchimp - Webhook

By Alauddin
updated 3 months ago
From you Mailchimp account, you can submit subscribers to Meribook and automatically provide the subscriber access to any book.
Mailchimp give you the option to add a Webhook URL for each Audience segment (list), here are the simple steps to get you up and running.
Step 1: Copy the Webhook URL from Meribook campaign page.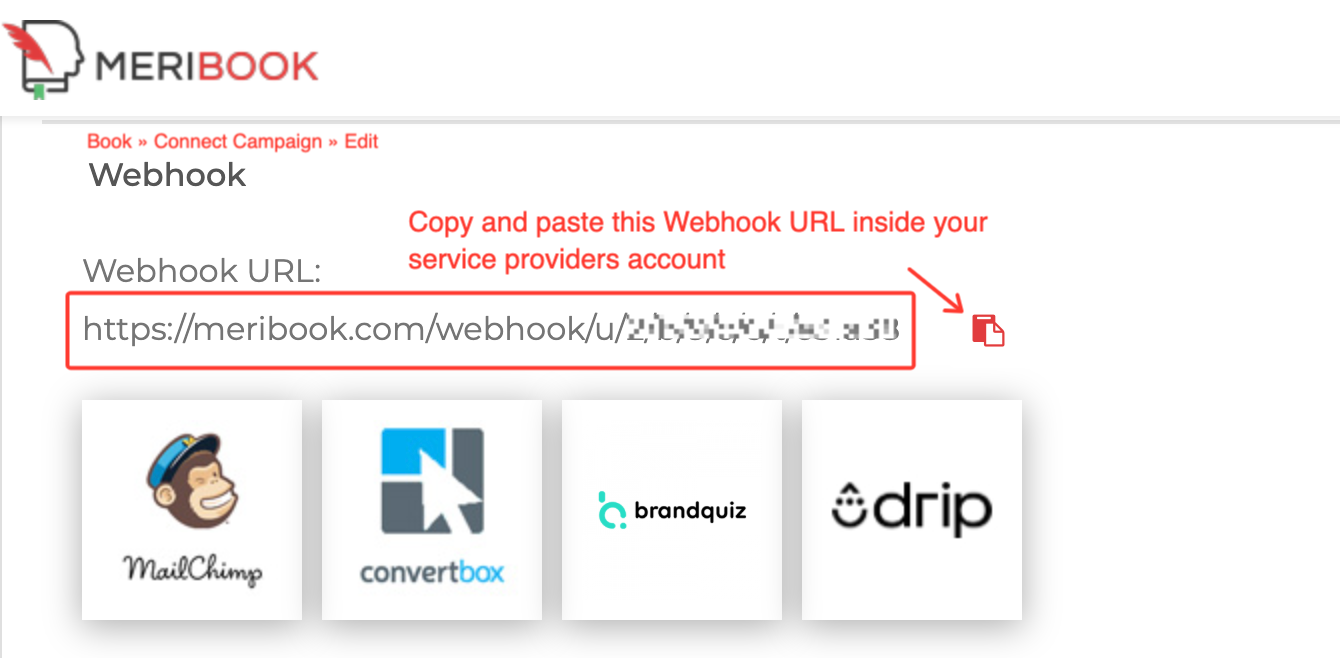 Step 2: Login to your Mailchimp account
Select your list from "Current audience" and in "Manage Audience" click on "Settings"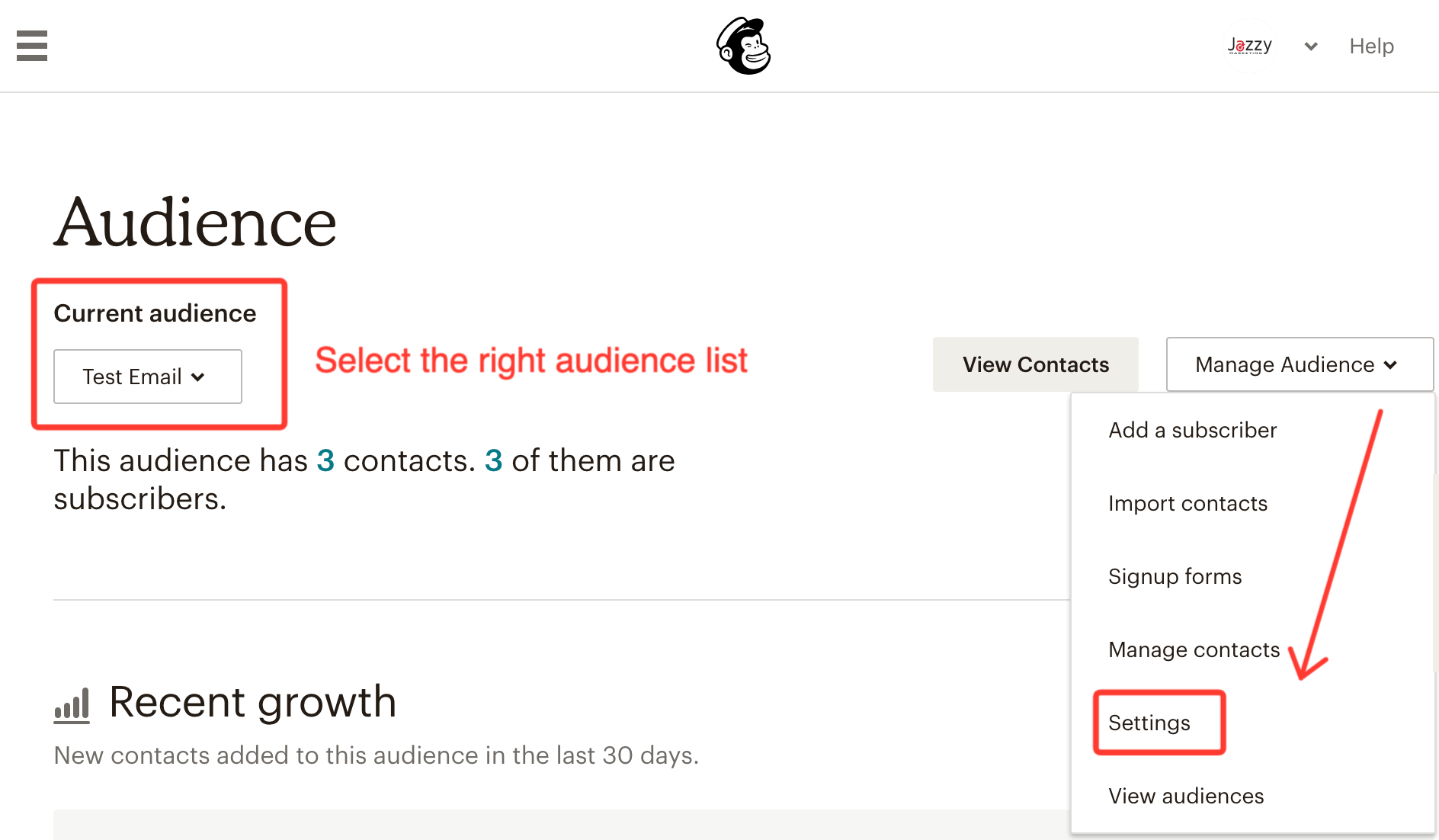 Step 3:
Select "Webhooks" from the settings page.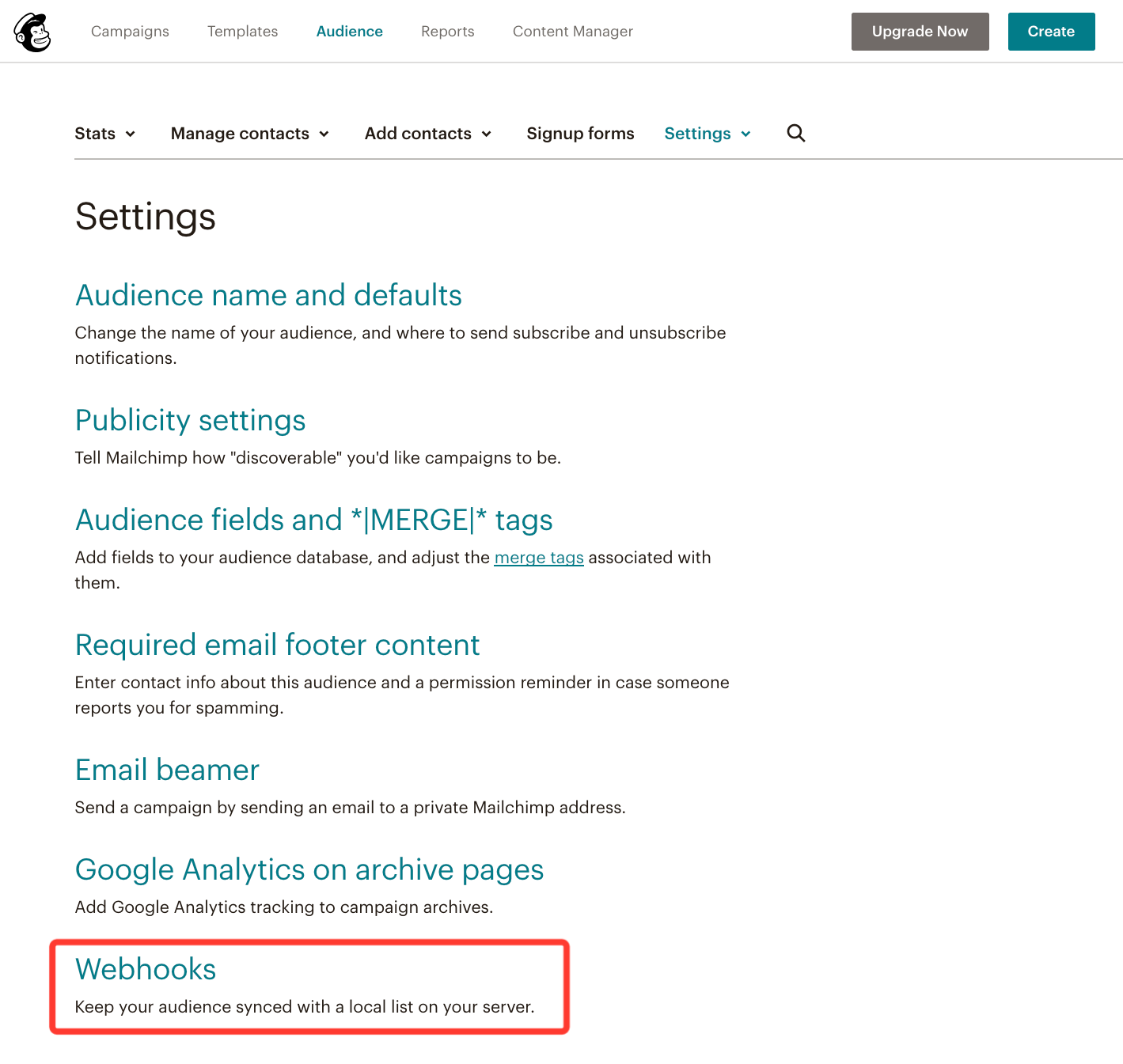 Step 4:
Click "Create New Webhook" button.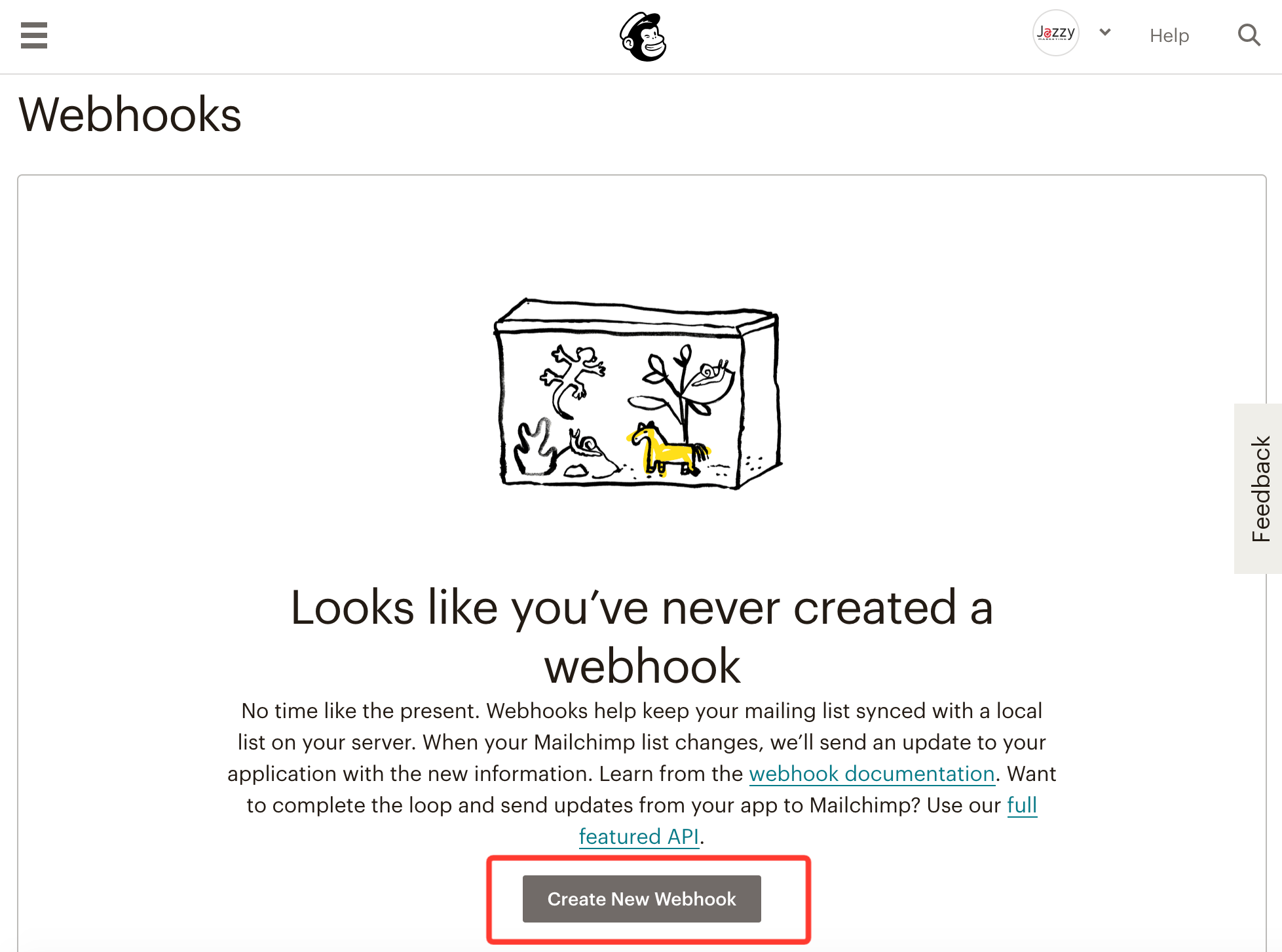 Step 5: Paste the URL from Meribook and Save.
Yep. Done!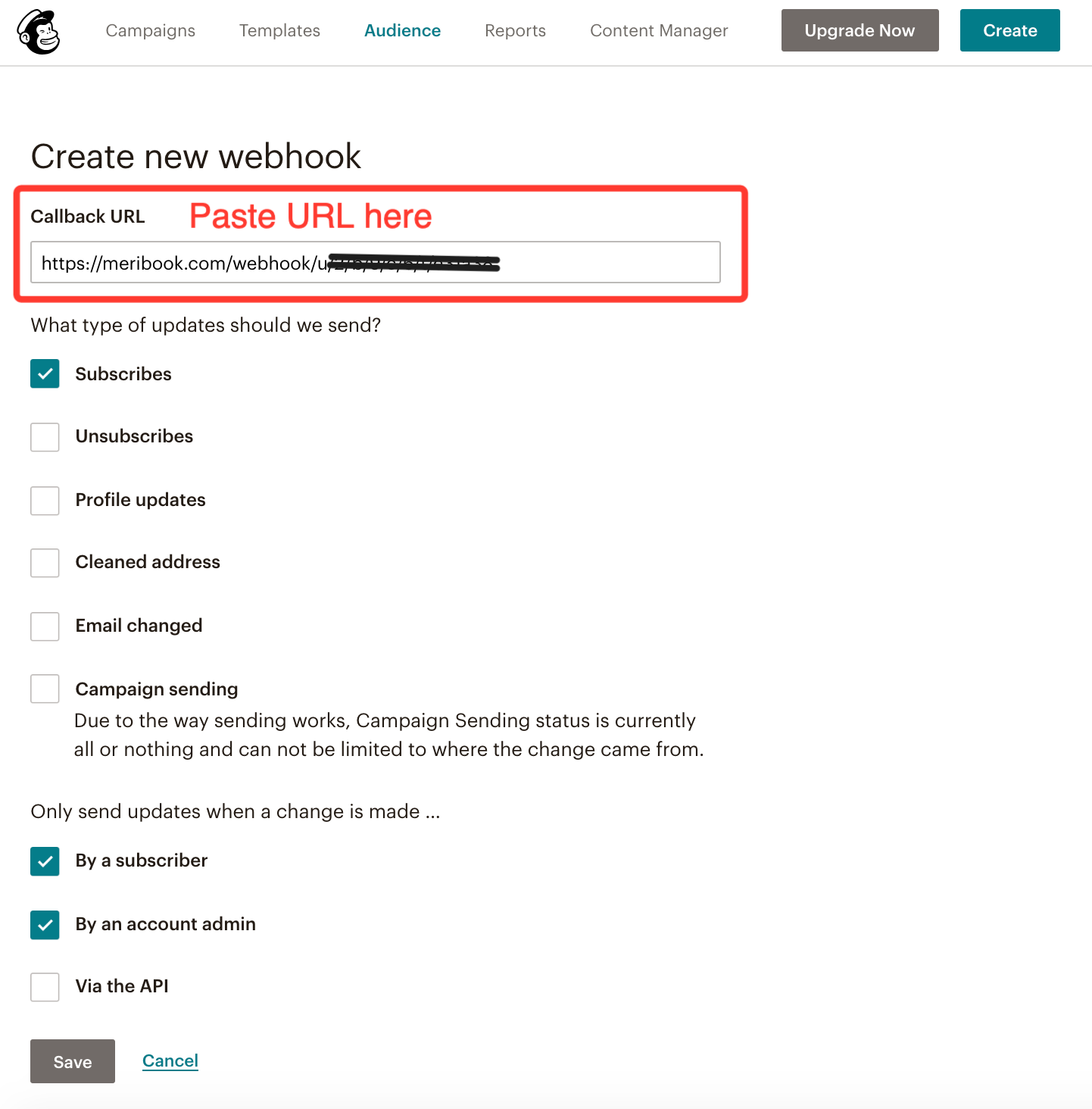 Did this answer your question?